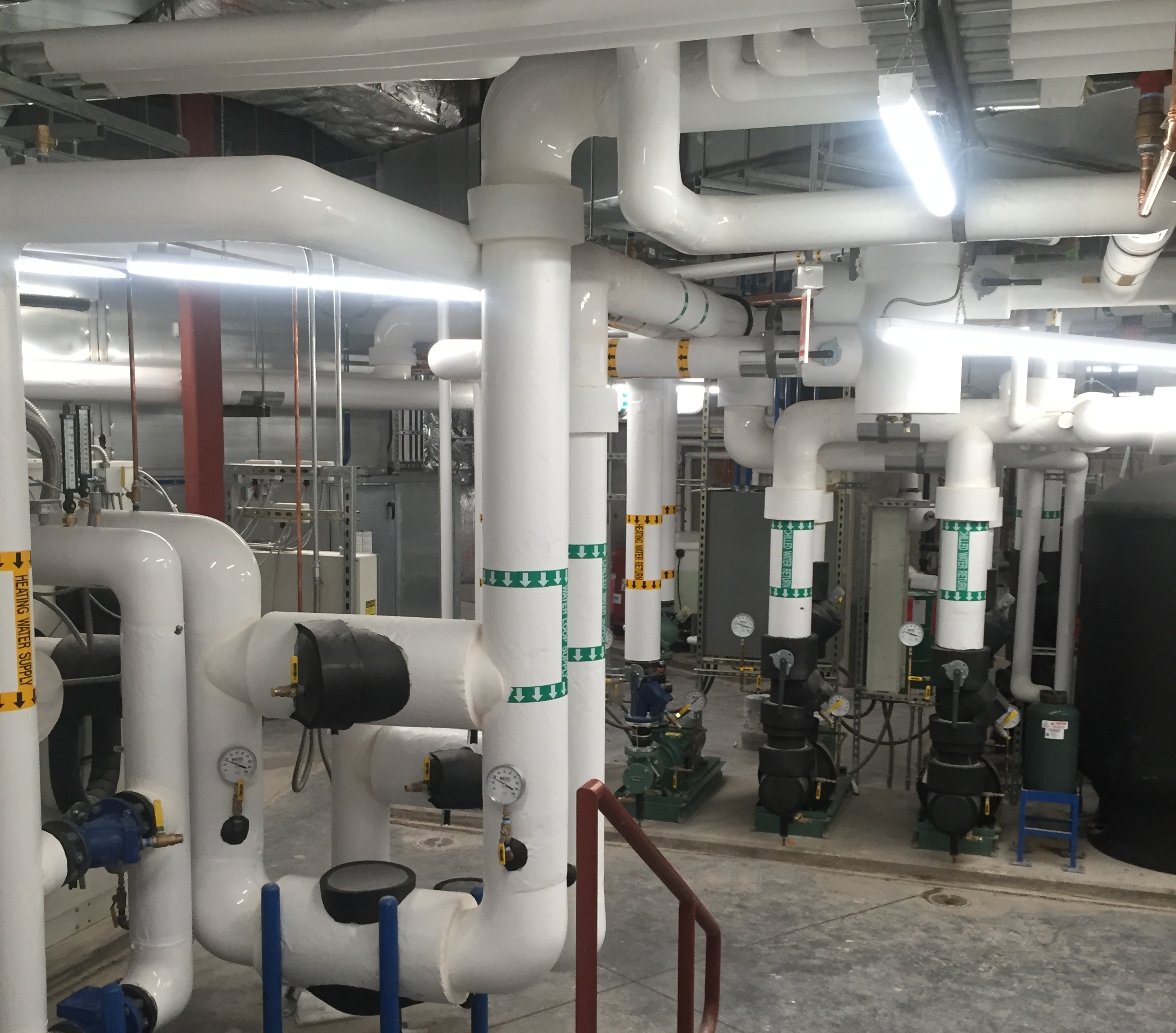 What is HVAC?
HVAC stands for Heating, Ventilation, and Air Conditioning, but you probably already knew that. Our industrial technicians balance the elements to create the perfect indoor environment for our commercial clients.
We offer a wide range of HVAC services to meet the needs of our clients. Brockway Mechanical & Roofing has successfully completed some of the largest, most complicated, and innovative installations of their type in the USA.
Behind BMR, a vast network of experts create the systems that make it all possible. Our team of engineers and certified technicians are trained in the latest technologies, equipment and design techniques to create, install, and help you maintain all of your systems. We stay on top of ever-changing regulations and LEED guidelines to help you stay in compliance and achieve "green" status.
At the beginning of our relationship, we'll create and install control systems for your commercial or industrial HVAC projects. Should there ever be a failure, the installed computerized controls will page us automatically so we know to come fix it!
HVAC PIPING Services
We design and build mechanical projects for
clients that include…
High Efficiency Boilers
Chiller Plants
Heat Recovery Piping Systems
High Pressure and Low Pressure Steam Piping
Radiant Heating and Cooling Piping
High-efficient direct-fired heating systems
We serve clients in many different industries with commercial and laboratory ventilation systems.
Inquiries
Get in touch to receive a quote for your upcoming HVAC projects. Or, if you're interested in working with Brockway Mechanical & Roofing from the inside, check out our Careers page.