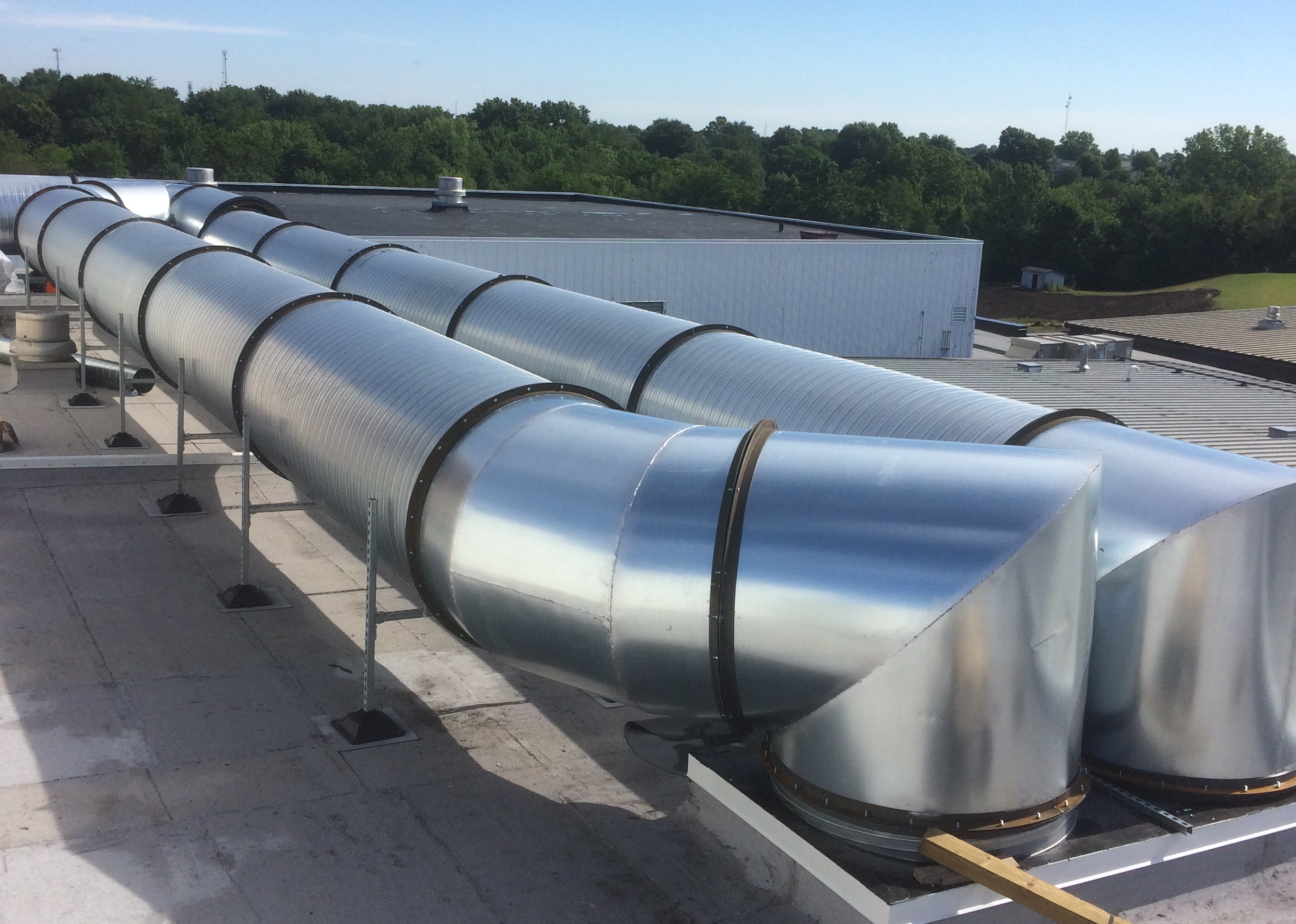 What is Sheet Metal?
Sheet metal is the material that serves as the foundation to the trade of metalworking. An industrial process transforms a more raw version of metal into thin and flat pieces. But why should you care? The main reason has to do with the fact that sheet metal has a wide variety of applications in terms of the objects you regularly see throughout the average day–like roofs!
Sheet metal is categorized in terms of it's thickness. You can purchase it as a flat piece or in a coil. Depending on what you want to use it for, sheet metal can be bent into a multitude of shapes.
One of our sheet metal specialties is architectural siding and roofing, which you might know as architectural sheet metal. We specialize in creating an entire envelope system for your building, with a whole department dedicated to the process.
When you work with Brockway Mechanical & Roofing, you're a part of our family, and family always gets our complete attention.
Sheet Metal Services
No matter the need, we can help with a number of sheet metal services:
All types of architectural sheet metal: galvanized, stainless steel, copper, pre-finished painted aluminum, and mill finish aluminum
Customized sheet metal flashings
Composite Metal Panels, architectural wall panels, and soffit, Interior metal liner panels, Gutters, downspouts, and scuppers
Dust Collection Systems
Commercial Ductwork
Welded Contaminated Exhaust Ductwork
Laboratory Ventilation Systems
High Efficient Direct Fired Heating Systems
Check out our portfolio below to see examples of our sheet metal and architectural siding services.
INQUIRIES
Get in touch to receive a quote for your upcoming sheet metal or architectural sheet metal projects. Or, if you're interested in working with Brockway Mechanical & Roofing from the inside, check out our Careers page.